Honey-Butter Drop Biscuits
These biscuits are especially good when served warm with Downey's Cinnamon Honey-Butter.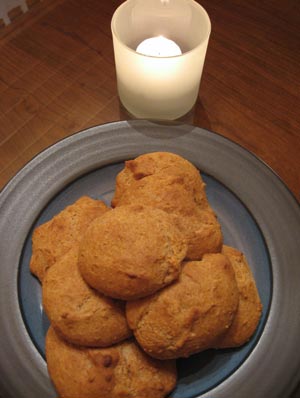 Ingredients:
1 cup all-purpose flour
½ cup whole wheat flour
1 tablespoon baking powder
¾ teaspoon salt
2 tablespoons Downey's Honey-butter (either Original or Cinnamon)
1 cup half & half
Preparation:
Preheat the oven to 400 degrees.
Stir together flours, baking powder, and salt.
Stir honey-butter and half & half into the dry ingredients.
Drop biscuits onto cookie sheet.
Bake 16 minutes.