Blueberry Muffins
with Downey's Honey-Butter
(recipe makes 12 muffins)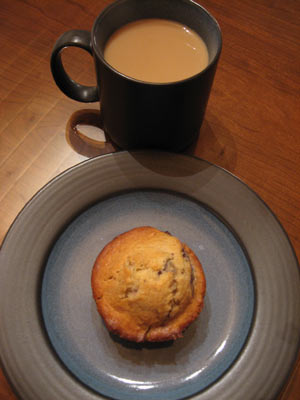 Ingredients:

1½ cups all-purpose flour
½ cup whole wheat flour
2 teaspoons baking powder
½ teaspoon salt
1/3 cup butter softened (and some for greasing the tins)
2 tablespoons Downey's Original Honey Butter
½ cup sugar
2 eggs
½ cup milk
1½ cups blueberries (fresh if in season; otherwise, you can use frozen)
Preparation:
Preheat oven to 375 degrees.
Butter 12 standard-size muffin cups
In a large bowl, stir together flours, baking powder, and salt.
In another bowl, cream together butter, Honey-Butter, and sugar.
Beat in eggs.
Add milk.
Stir wet ingredients into dry ingredients.
Fold in blueberries.
Fill muffin cups with an equal amount of batter.
Bake for 20 minutes.